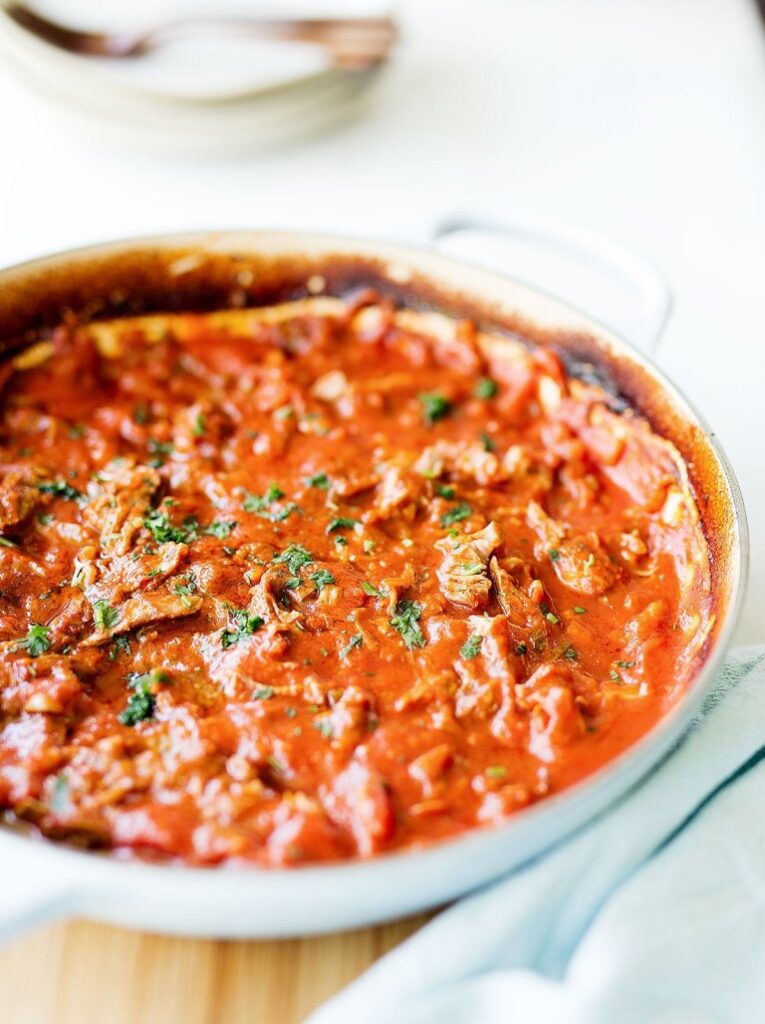 Recipe – Slow Cooked Lamb Chops
Warm days and the odd cooler night calls for one to have a decent and healthy stew recipe up their sleeve. Our slow cooked lamb chop stew is just that – easy to put together and a crowd pleaser. It also contains some of our favourite produce that we grow or rear on the farm, from the lamb to the onions, chili, honey and garlic.
This recipe is enough for 4 people and goes fantastically with a pinot noir.
Ingredients
6-8 lamb chump chops
2 red onions diced
4 garlic cloves (crushed or sliced)
1 red chili (or dried chill to taste)
Can of chopped tomatoes
600 gm of sweet potato, peeled and cut into chunks
Juice of one big lemon
1 tablespoon of honey
1 tablespoon of soy sauce
Cous cous or pasta to serve
Method
Pre-heat oven to 160c.
Season chops with salt and pepper.
Brown in an over proof pot or pan with a lid.
Once all chops browned set aside and add onion.
Once the onion has softened add the chili and garlic and fry until soft.
Add the tin of tomatoes and stir. Allow to reduce slightly.
Put back in the chops and add sweet potato, lemon juice, honey and soy sauce. Add enough stock or water to cover the chops.
Put the lid on and put in to over for 2 – 2.5 hours.
Serve with cous cous or pasta.