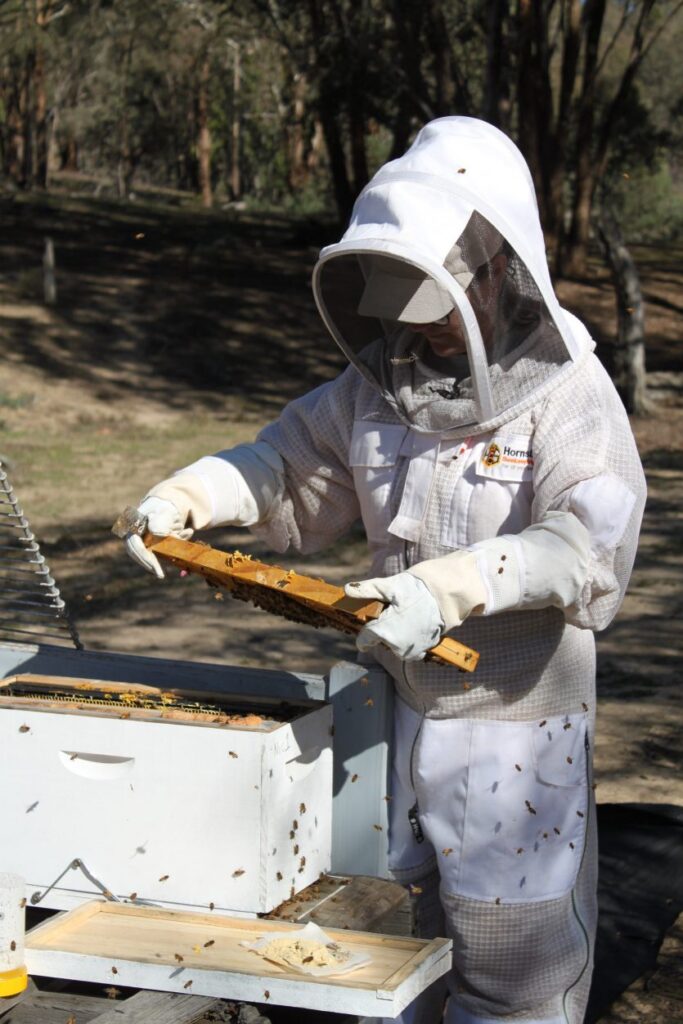 Book a Beekeeping Experience – Calenny Orchard
We're thrilled to offer our future guests a hands on beekeeping experience with our delightful friends at Calenny Orchard, just a 5 minute drive from Markdale.
Bees are so important to our livelihood as they help to pollinate most of the crops we eat and many  that feed farm livestock.
Between October and March you can book your place in their outdoor classroom. You will be protected in a beekeepers suit and learn about honey bees, how they forage, collect pollen, make honey and their amazing colony structure from their experienced beekeeper.
At the conclusion of the honey bee experience, you will  indulge in a honey tasting, learn how it is graded and in doing so will become a connoisseur and knowledgeable of raw honey.
Beekeeping Experience Price List*
Adults $70.00( 13 years +)
Children $50.00 ( 10-12 years)
www.calennyorchard.com.au
calennyorchard@gmail.com
P: 02 4835 3017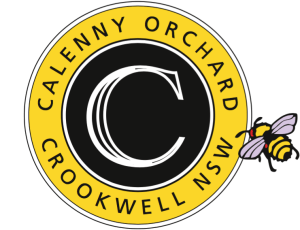 *Prices are subject to change
Image and logo credit: Calenny Orchard