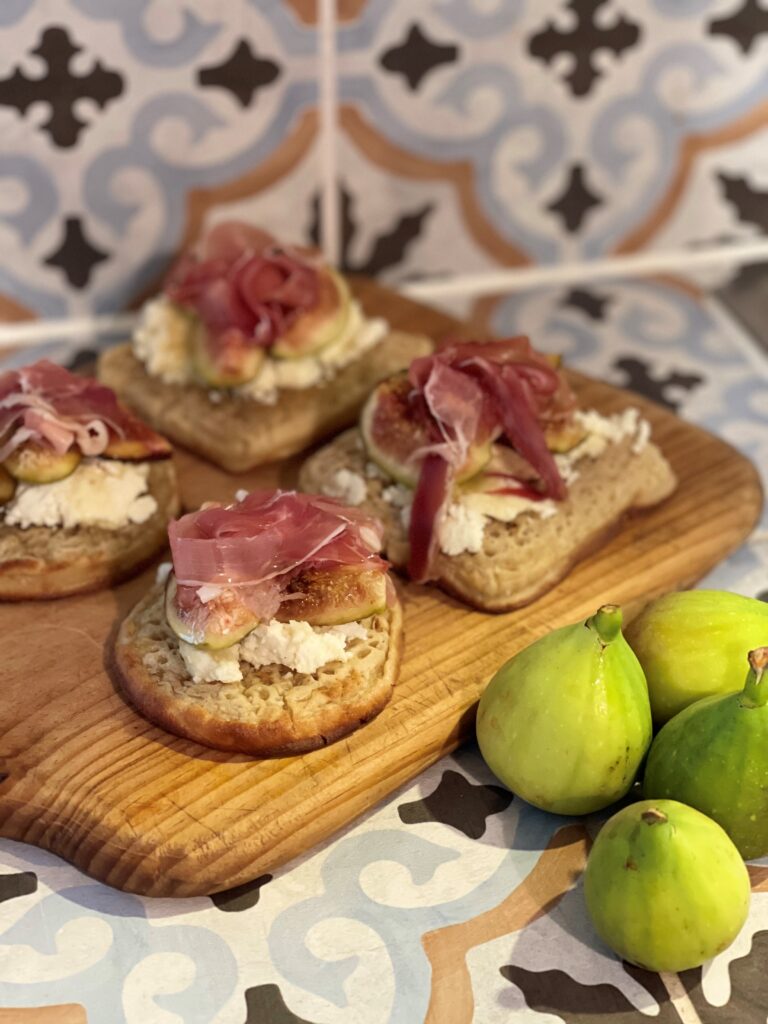 Recipe – Prosciutto, Fig and Ricotta Crumpets
This is a perfectly simple and delicious brunch recipe that heros the beautiful fig from their late summer harvest.
This recipe is enough for 4 people and would go well with a crisp sparkling wine.
Ingredients
150 – 200 grams prosciutto
6 figs
200 gram ricotta
4 crumpets
honey (to drizzle)
Method
Place ricotta in mixing bowl and beat on medium speed (using an electric mixer) until cheese is smooth and spreadable.
Toast crumpets.
While crumpets are toasting cut the figs into quarters and separate the prosciutto ready for assembling.
Spread the ricotta mixture evenly between the crumpets.
Top with figs, prosciutto and drizzle with a generous amount of honey to serve.