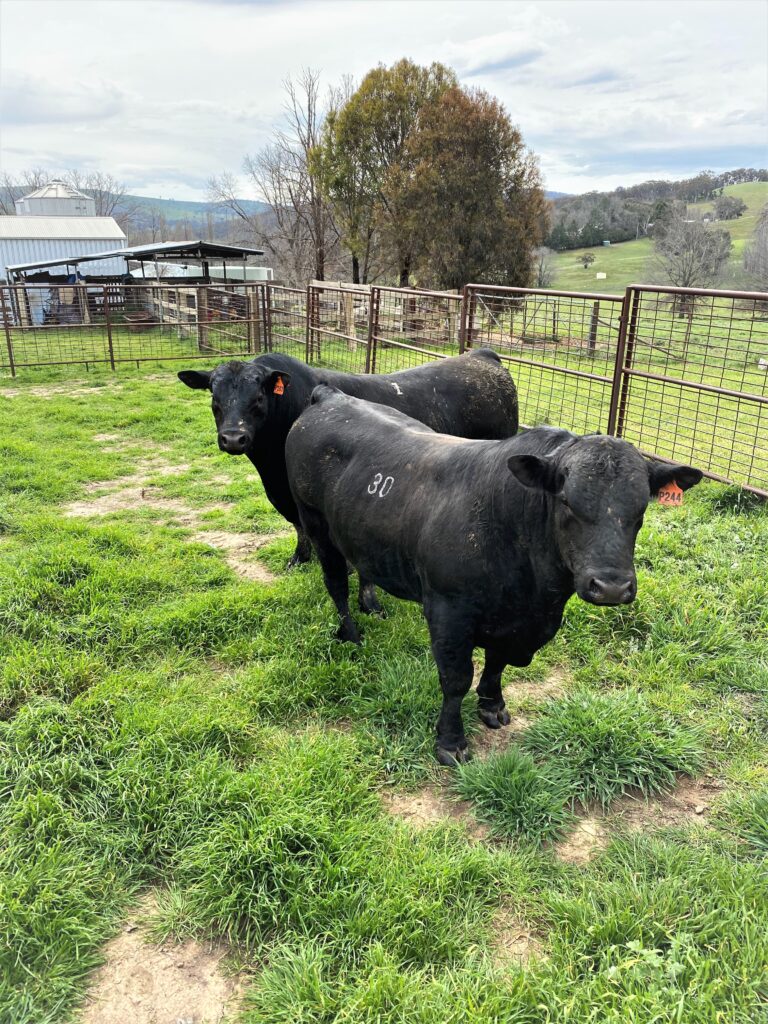 Bulls arrive at Markdale
This week we were very excited to welcome 2 high performance Angus bulls to the farm.
Purchased from Bannaby Angus Stud, they both have ease of calving and excellent early growth rate genetics highly suitable to start our weaner cattle operation.
Buying bulls is an important part of running a beef herd. Bulls contribute greatly to the returns of a commercial herd and influence how that herd develops in the future.
Another useful residual benefit of bringing cattle onto Markdale is that we will be introducing dung beetle that will help naturally fertilise and aerate our soils as part of our long term commitment to care for and work with nature.