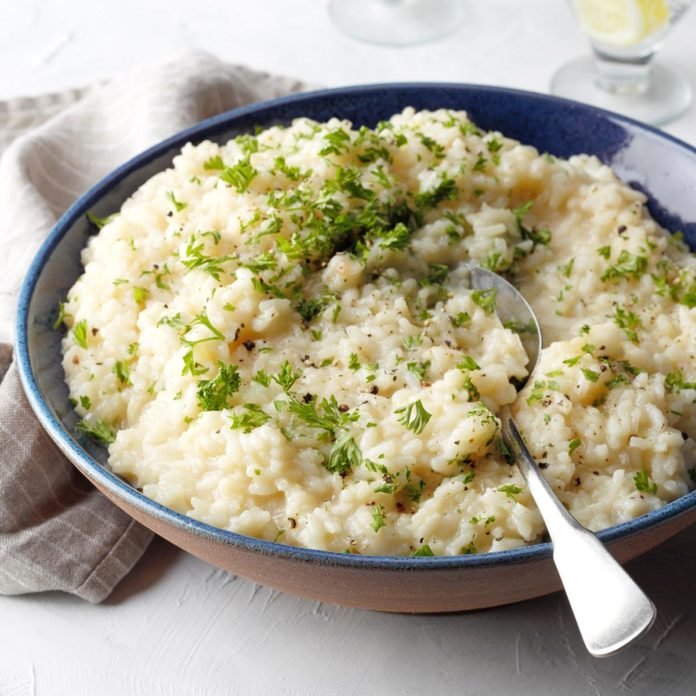 Recipe – Cauliflower Risotto
Autumn grown cauliflower is abundant at the farm and will continue to grow throughout the winter months. This recipe is comfort food at its best – slow and cathartic to cook, and warming to eat. It is a vegetarian recipe, but bacon, pancetta or ham could easily be added.
Best cooked and eaten with a clean white like Fiano or a light Southern Highland pinot noir.
Ingredients
1 brown onion diced
Head of cauliflower (chopped)
6 cups of chicken stock
1 cup of arborio or carnaroli rice
Fresh thyme
100gms of taleggio cheese (or if not available brie or camembert can be substituted
Butter
1 cup of white wine
Good handful of grated parmesan
Method
Pre-heat oven to 180c
15 mins before you start the risotto, toss half the cauliflower in olive oil and salt and pepper and roast for 25-30 mins. The cauliflower should be brown but not burnt.
Gently fry the onions and thyme in some olive oil and a good knob of butter.
When onions are translucent add rice and other half of the chopped cauliflower. Stir for 2 – 3 mins to coat.
Add wine and simmer for until reduced by half.
Add stock, a ladle at a time, stirring until stock is absorbed. Slow and steady at this stage with a glass of wine in one hand and wooden sppon in the next.
Continue with remaining stock until rice is al'dente and stock is absorbed (this will take 20-25 minutes).
The finishing touch is to turn off the heat – put the chopped taleggio cheese, parmesan and a knob of butter ontop of the risotto and put a lid on.
Let is set for 5 mins and then stir the melted butter and cheese through the risotto as well as the roasted cauliflower before serving.