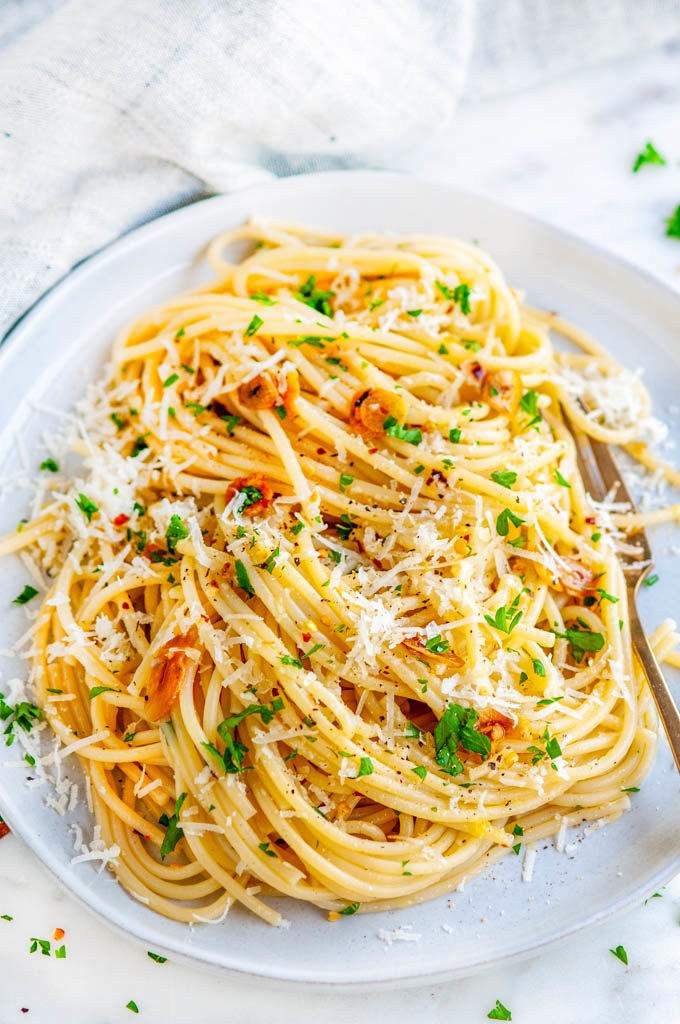 Recipe – Spaghetti Algio e Olio
The beginning of Summer saw our garlic being harvested – Italian Red and Melbourne White varieties that we planted in late March. Pungent and fragrant they deserve to be the star of the dish.
The family loves them in the famous Italian recipe spaghetti algio e olio. This is the simplest of pasta dishes and a perfect late night meal.
The recipe below is for 3-4 people. Garlic is the hero of this dish so don't be shy!
Ingredients
4-6 cloves of garlic crushed and chopped fine
A handful of chopped flat leaf parsley
Chilli flakes (to taste)
Salt and pepper
Olive oil (good lug)
Dried spaghetti
Method
Cook spaghetti al dente
Put the oil, garlic and chill flakes in a fry pan and heat on medium heat
Once the garlic start so to go golden turn off the heat and throw in chopped parsley
Toss through the cooked spaghetti with a small amount of the pasta water and season with salt and pepper
Serve with parmesan cheese and a crisp white or dry vermouth