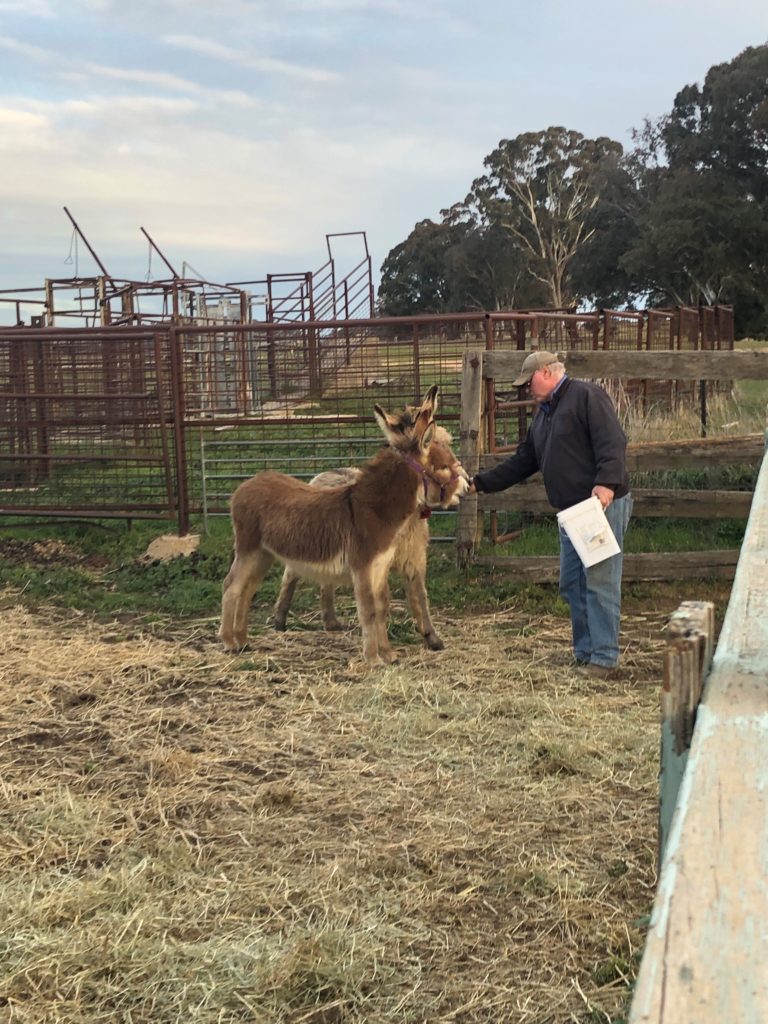 Meet the Team
Markdale has a fantastic team of people. Together with the family the Markdale team works hard to ensure our sheep are looked after, the lambs are cared for and the garden is maintained in pristine condition.
Each season we'll introduce you to the team, and first up we have our Station Manager Allan.
Name: Allan Crain
Position: Station Manager
How long have you worked at Markdale? 4 and a half years.
What is your background? I was born in Albury in NSW. My father was a local bank officer with Bank of NSW (now Westpac) and my mother came from the town of Bigga (the closest town to Markdale). We travelled to many towns with my father's work, but we always spent time at my grandparents' property at Bigga during the holidays and on long weekends. When I left school, I got a job at Thomas W. Green and became a wool classer. I classed in shearing sheds and also did work on a number of sheep properties around Bigga. After I married and started having children (3 beautiful daughters) I got into managing properties (mainly sheep) to spend more time with my family.
What is your favourite thing about Markdale? The views of the countryside and friendly atmosphere on the property.
What is the one thing you would recommend guests visiting Markdale see or do? I would recommend walking up the hill in the Bottom Shed paddock and looking back over the Homestead and surrounding gardens as it is shaped like a horse's head.
What do you enjoy doing in your downtime? Listening or watching rugby league or rugby union and spending time with my family.
Favourite book or movie? Any good action movie and I enjoy reading books about sportspeople.
Who would play you in a biopic on your life? If I had to pick someone, probably Clint Eastwood.