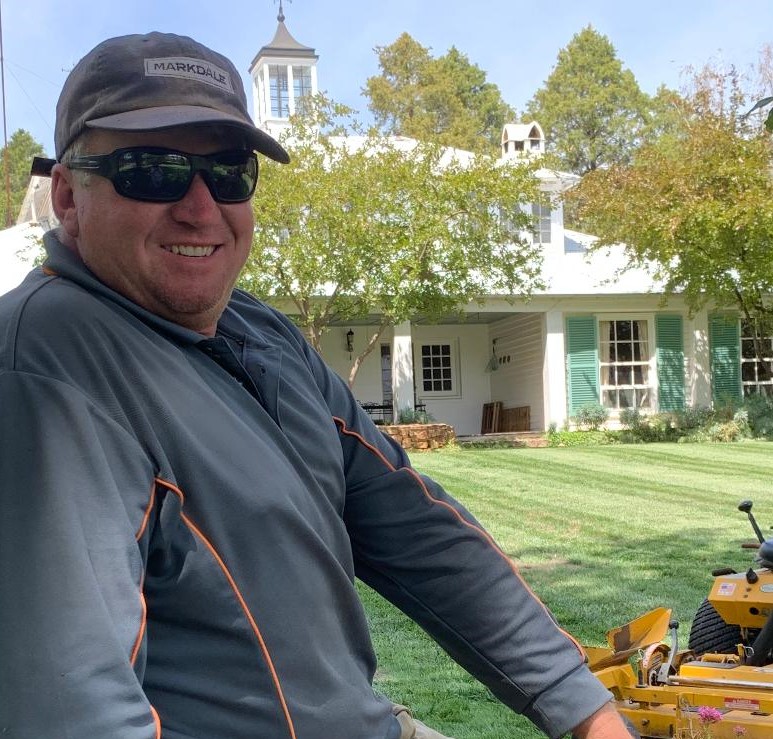 Meet the Team – Phil Rose
Meet Phil, Markdale's gardener who lovingly looks after the 5 acre Edna Walling garden.
This year Markdale will be a feature in the Crookwell Garden Festival held over the 7 and 8 November. It is an exciting time and a great opportunity to showcase his hard work.
For guests staying at the farmstay, Phil is always happy to answer any questions whilst they are exploring the beautiful landscape.
Name: Phil Rose
Position: Head Gardener
How long have you worked at Markdale?
17 months.
What attracted you to the role?
The opportunity to work in an Edna Walling designed garden and as the Head Gardener being able to bring my own style and work with the family to achieve a similar vision.
 What does a typical day look like for you?
It varies depending on the season and what is coming up. At the moment I'm concentrating on hedging and maintenance in preparation for all the Autumn leaves that will start to fall.
What aspect of your job do you enjoy most?
I love being able to step back and see the overall beauty of this stunning garden and landscape beyond. It truly is a remarkable property.
What part of the garden would you recommend guests not miss?
There are so many beautiful features of the garden that it's hard to name just one. The main lawn with the stone wall and the wisteria arbour are always favourites.
What do you enjoy doing in your spare time?
Spending time with my family – swimming, playing, camping.
If you could meet anyone (living or dead) who would it be?
Peter Cundall. 
What are three words that best describe you?
Honest, hardworking, modest.