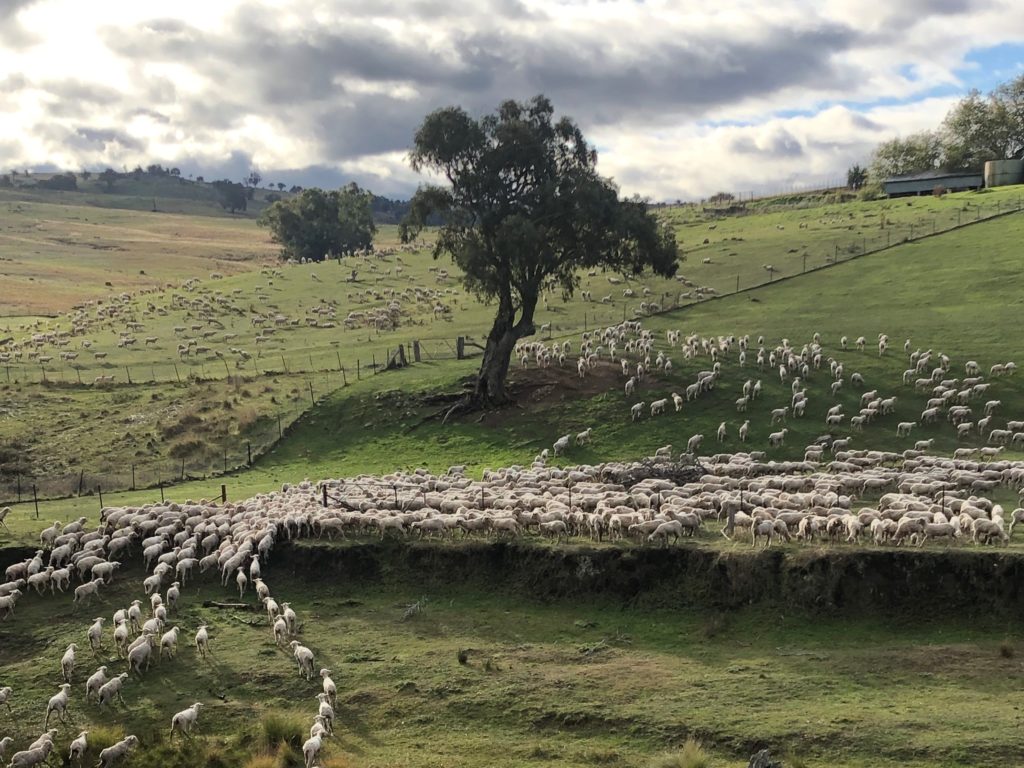 What the Flock
For those who have yet to visit Markdale, we are a fully-operational merino sheep farm based outside Binda.
We are about 3 hours from Sydney, 1.5 hours from Canberra and an hour from Goulburn.
Fast Facts
How many sheep are on Markdale now?
Over 8,000.
 How many acres does Markdale cover?
6,300 acres
 Bloodlines?
Our current rams are from Bogo Stud and Hazeldean.
What type of wool?
Fine merino and for those who like particulars it is 18.5 micron.
Are there only merinos?
We do also breed prime (fat) lambs from White Suffolk rams which are sold for meat.
Do we mules our sheep?
No.
On Markdale we do not mules our sheep and we work with our excellent management team and staff to ensure measures are put in place to protect our flock from infection and flystrike.
Comments