After nearly a century being cared for by the Ashton family, Markdale is changing hands. A viewing and auction of items gathered over four generations is on 12-14 May 2017.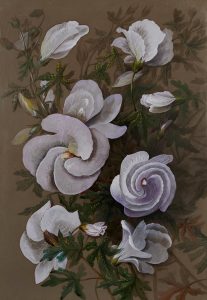 Ours is a unique piece of agricultural, architectural, landscape gardening and international sporting history. And the Markdale collection has been gathered and enjoyed with some extraordinary friends, family and strangers.
This auction has something for everyone with furniture, art, textiles, silver, glass, objets d'art and polo history housed in a nine bedroom homestead and two 1800s stone cottages.
With Shapiro Auctioneers in Sydney we have catalogued over 360 items collected by painters, interior designers, politicians, international polo players and captains of industry in many corners of the world.
There is both the rare and curious including:
Two Persian rugs bought from Government House in Yarralumla in the 1920s
Flower studies from famous Australian naturalist, artist and explorer Ellis Rowan
A 1940 ivory silk satin wedding dress that belonged to Patricia Hoskins, a member of the family that founded the Port Kembla steelworks
Bespoke polo boots with Indian boot trees, and hand powered horse clippers, all used by the Ashton brothers when they dominated international polo in the 1930s
A 17thC Goanese hardwood trunk with brass decorations
A Brazilian rosewood entry table bought to Australia by Helen Ashton's family in the 1840s
The auction is also a chance to appreciate Markdale's beautiful homestead and famous garden. Created by the first Professor of architecture at Sydney University Leslie Wilkinson and landscape designer Edna Walling, this is the only time these two talents worked together.
Auction Details
Friday 12th May 2017 12 noon to 5:00 pm
Saturday 13th May 2017 10:00 am to 5:00 pm
Sunday 14th May 9:00 am to 11:00 am
Sunday 14th May 2017 12 noon to 4:00pm
Auction, absentee and phone bidding subject to special conditions. Catalogue items can be inspected online and absentee and phone bidding is available via Shapiro Auctioneers.
Collection of items purchased at the auction is at Markdale
Sunday 14th May 1:00pm to 8:00pm
Monday 15th May 9:00am to 5:00pm
Tuesday 16th May 9:00am to 5:00pm
Removals
Our recommended removalist Southern Removals will be at the auction venue. You can talk to them to arrange collection and delivery by calling +61 2 4868 1799 or sending an email.
Please note
All items must be paid for, collected or removed from Markdale by Tuesday 16 May at 5pm. You can bring your own packing materials and enjoy taking home your purchase on the day of the auction. Unless it's a grand piano. Or a chandelier.
This auction is subject to special conditions relating to payment, bidding, packing, collection and removal (read the special conditions here in this PDF).
Markdale is out of mobile phone range and the last reception is at Binda 15 minutes drive away.
Accommodation is available in the area, and given there are a couple of local events on, we suggest you book soon. We recommend Binda (15mins), Crookwell or Laggan (30-40mins), Goulburn and surrounds (1hr), or Gunning (1hr 15mins) as good locations. No accommodation is available at Markdale for the auction.