The Shearers' Quarters was traditionally used to accommodate the shearing teams when they came up to Markdale. However these days contractor teams come in for a day or so and do not stay on the property.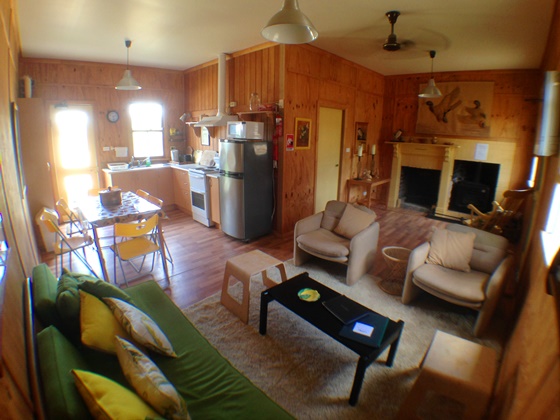 Opened in winter 2004 the renovated Shearers' Quarters now offers more basic additional accommodation for another 12 people seeking a cost-conscious solution for a family reunion, or large family group for a birthday get-together. Like the Stone Houses, the Shearer's Quarters, can be fully booked online with up-to-date availability for your desired dates and itemized pricing.
Our low cost tariff for the Shearer's Quarters excludes provision of bedding but can include breakfast. Just include breakfast on the online booking form to get your quote. This is a Non-Smoking establishment. Please note, we have a two night minimum and the maximum number of twelve guests is a legal requirement.
For bookings please contact Louise on 0418 868 830 or farmstay@markdalestation.com.
Read independent reviews on tripadvisor about Markdale and see what other guests thought on the Markdale Facebook page.
facilities
2 double bedrooms
4 twin rooms
fully equipped kitchen / sitting room
two bathrooms
wood burning heating stove
air conditioning in sitting room