Markdale's new function room (completed late 2015) holds 24 people for a sit down dinner  and is 50 metres from the Stone Houses (so some people can stay up later than others!).
Rent our digital projector or use your own and you can run family photos, films or presentations on our projection wall with just your own laptop.
The function room is reverse cycle air-conditioned to be warm in winter and cool in summer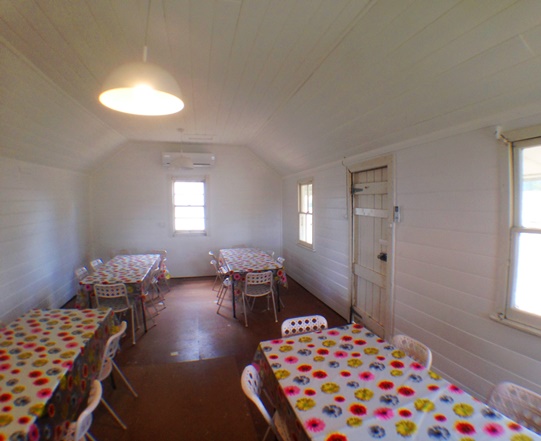 Utilize our catering partner to provide full catering or cook yourself in the three kitchens making up the Stone House complex and Shearer's Quarters.