Weddings and Photographs in the Markdale Garden.
In Spring and Autumn the Markdale gardens provide a stunning backdrop for your wedding, or wedding photographs. We work closely with The Stables, who specialise in country weddings and are located ten minutes from us towards Binda.
With 67% less annual average rainfall than Sydney, Markdale is also much more reliably rain-free for your big day.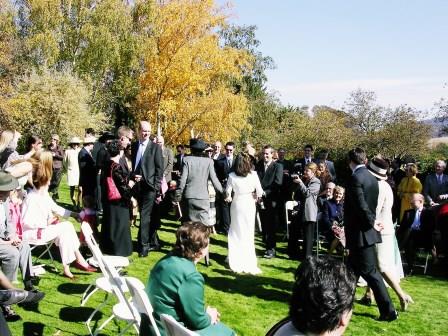 Accommodation for Your Family
Having room for up to twenty four, we can often provide accommodation for all of one of the couple's family. It is your country home, for you to have for this very special occasion.