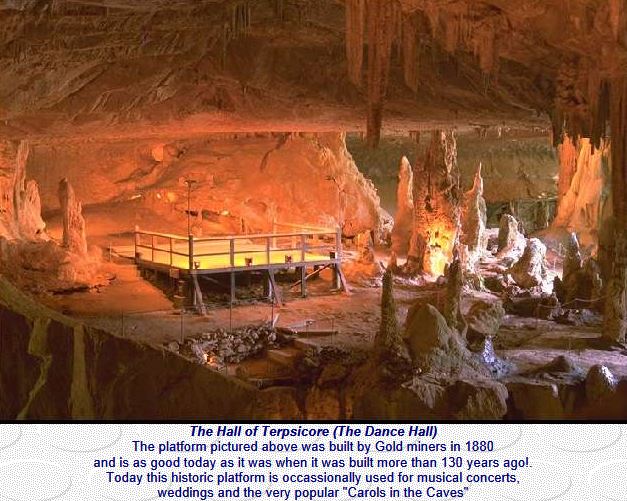 Just 50 minutes from Markdale are the Abercrombie Caves (over a picturesque partially sealed road, which, if you continue on, eventually comes out at Bathurst) where the infamous bushrangers the Ribbon Gang hid out in the 1830s.
See the Archway Cave with the largest natural limestone bridge in the southern hemisphere (there's a dance floor inside it!) or the Bushrangers Cave.
There are self-guided tours available throughout the day from 9:00AM to 4:00PM, every day, but it is better to join a guided tour and see more of the caves. These guided tours only take place on weekends and Public Holidays, usually at 2:00PM and it is necessary to book  – phone 02 6368 8603 and see details on the Abercrombie Caves website.