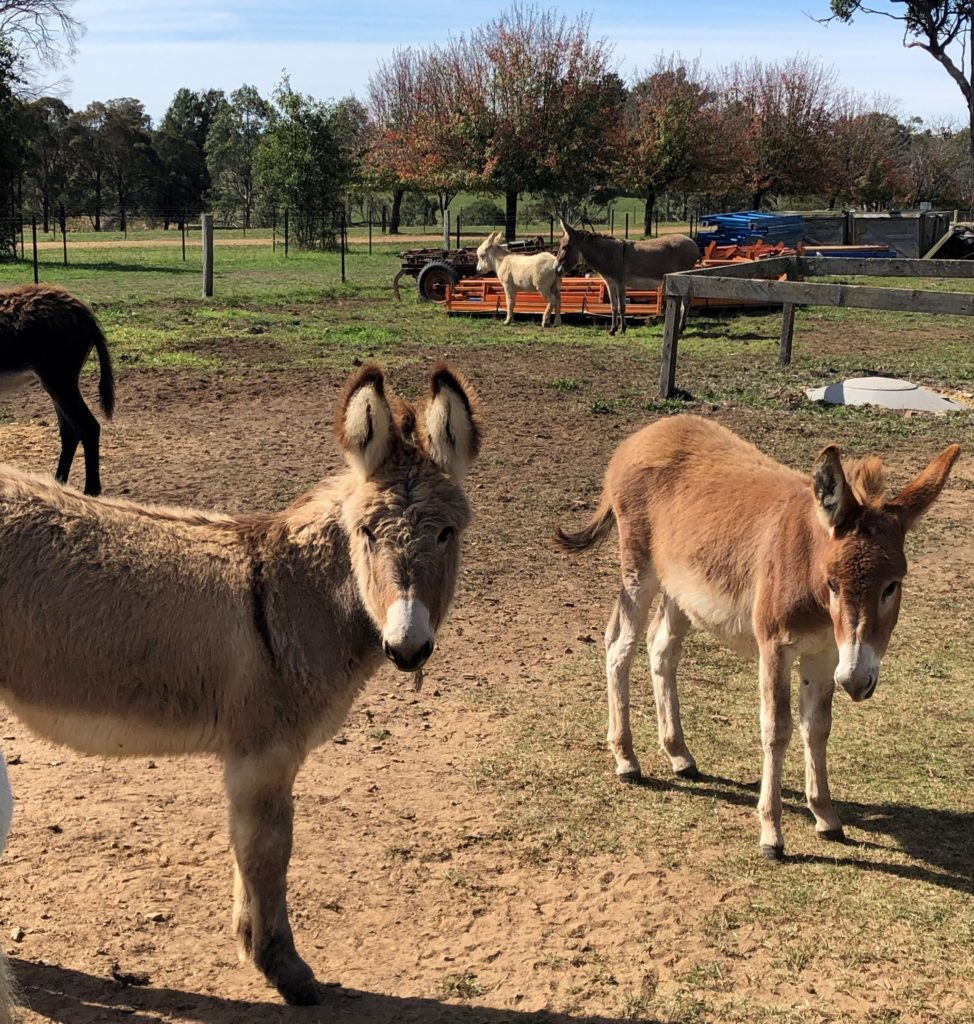 Nelly and Nancy – our new donkeys!
At Easter this year we travelled to Berrima to visit Eagle Rock Farm with the hope of buying some donkeys for our Farm Stay guests. After careful consideration and much hee-hawing, two young female donkeys were chosen – Nancy and Nelly.
The pair are named after people dear to the family and they will be joining us in a few short weeks.
The loveable pair don't talk back as much as "Donkey" from Shrek but love to be fed and patted. Our Farm Stay guests are more than welcome to introduce themselves and take them over a vegetarian treat, carrots preferred!
In celebration of the new additions we headed to Bertha's in Bowral for a meal – a new spot by the Biota restaurant. We highly recommend popping in if you are in the area or better yet on your way to Markdale. The smoked meat burgers and mac and cheese were an inter-generational hit!